Fleet Monitoring
Boost your revenue with better monitoring
SmartFleet's extensive smartphone-based vehicle tracking system allows you to monitor your fleet anytime and empowers you to do more stuff such as task management. Our solution regularly collects fleet location data that are then recorded and displayed intuitively on a Web Dashboard. With a modern GPS fleet management, you have instant and real-time access to your vehicle's specific location and task or delivery status.
Vehicle Tracking, GPS Fleet Monitoring Management & Logistics System
As a transport logistics system, we provide an edge for your daily distribution-related operations. With data on your hand such as location, speed, status and routes history, you can optimize the way you handle the business. This in turn helps increase fuel efficiency and driver productivity which reduces operational cost and improves the bottom-line.
Contact us for more details.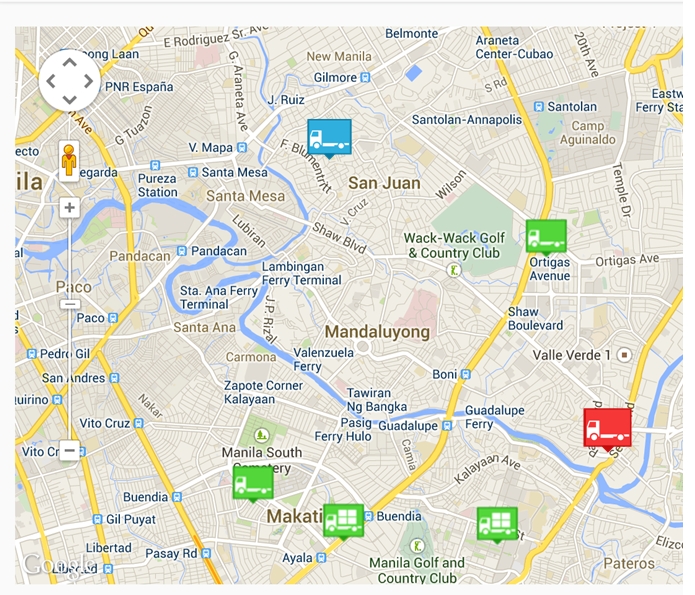 Real-time Location Monitoring
Dispatch better by knowing the location of your vehicles anytime through a web dashboard. Information about which vehicle is idle, busy, or nearby will help improve the fuel and time efficiency of your trips.
Task Management
Quickly assign tasks and monitor their status when handling logistics, trucking, delivery, and other processes.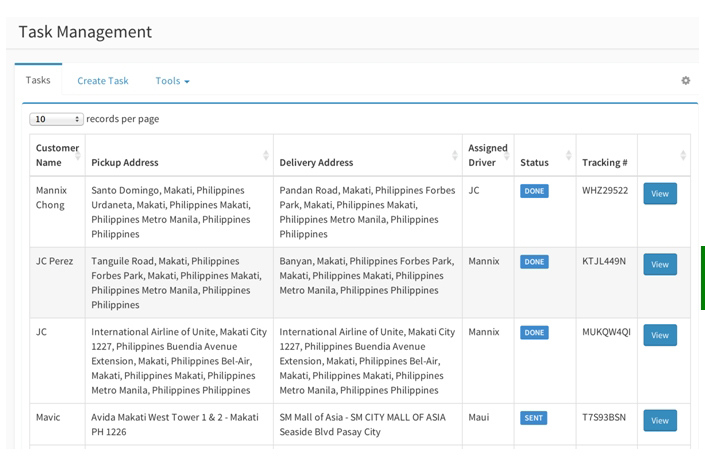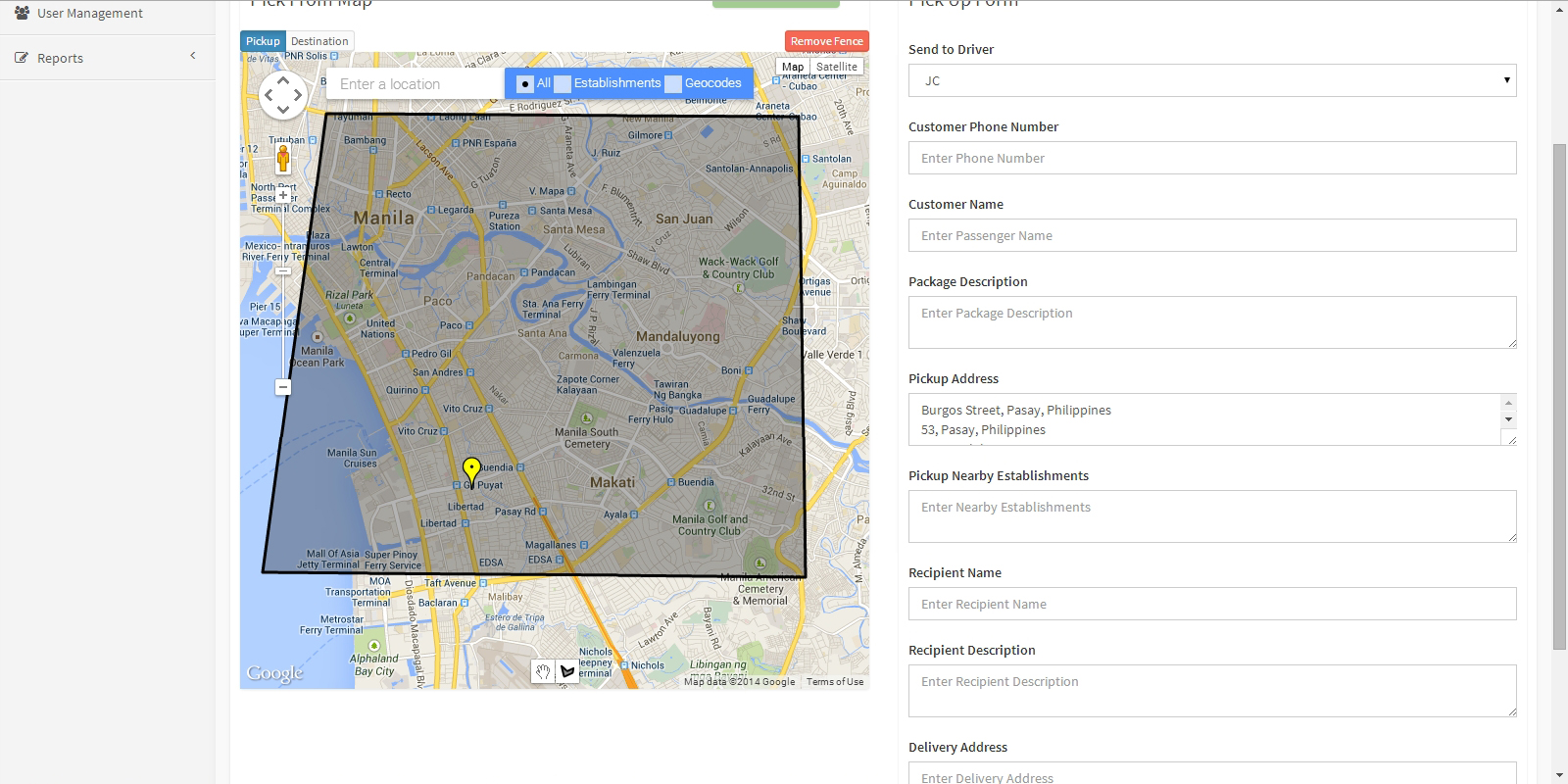 Geofencing
Allows you to define location zone or fence. Once a vehicle enters or exits a fence, the system triggers a notification.
Route History
SmartFleet records routes taken by vehicles which allow the organization to analyze, plan, and optimize trip routes.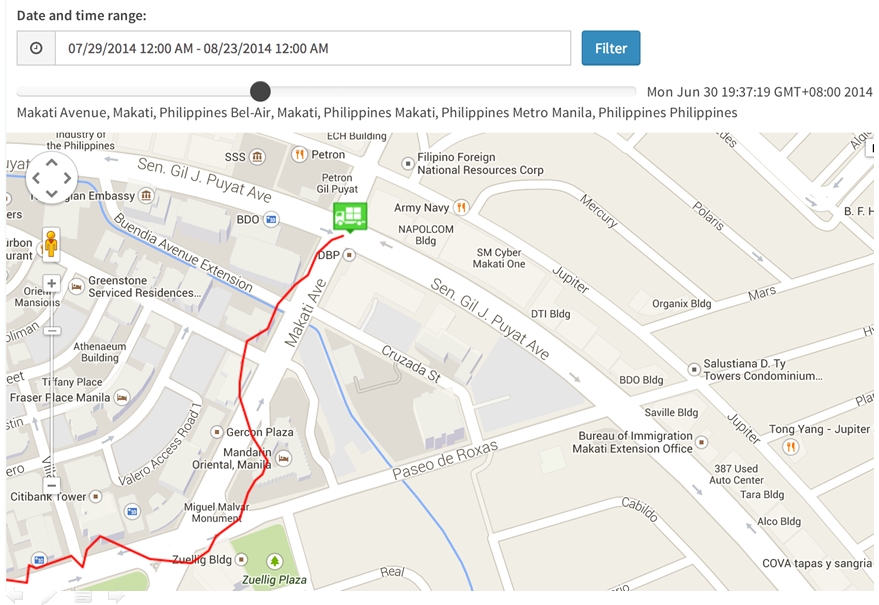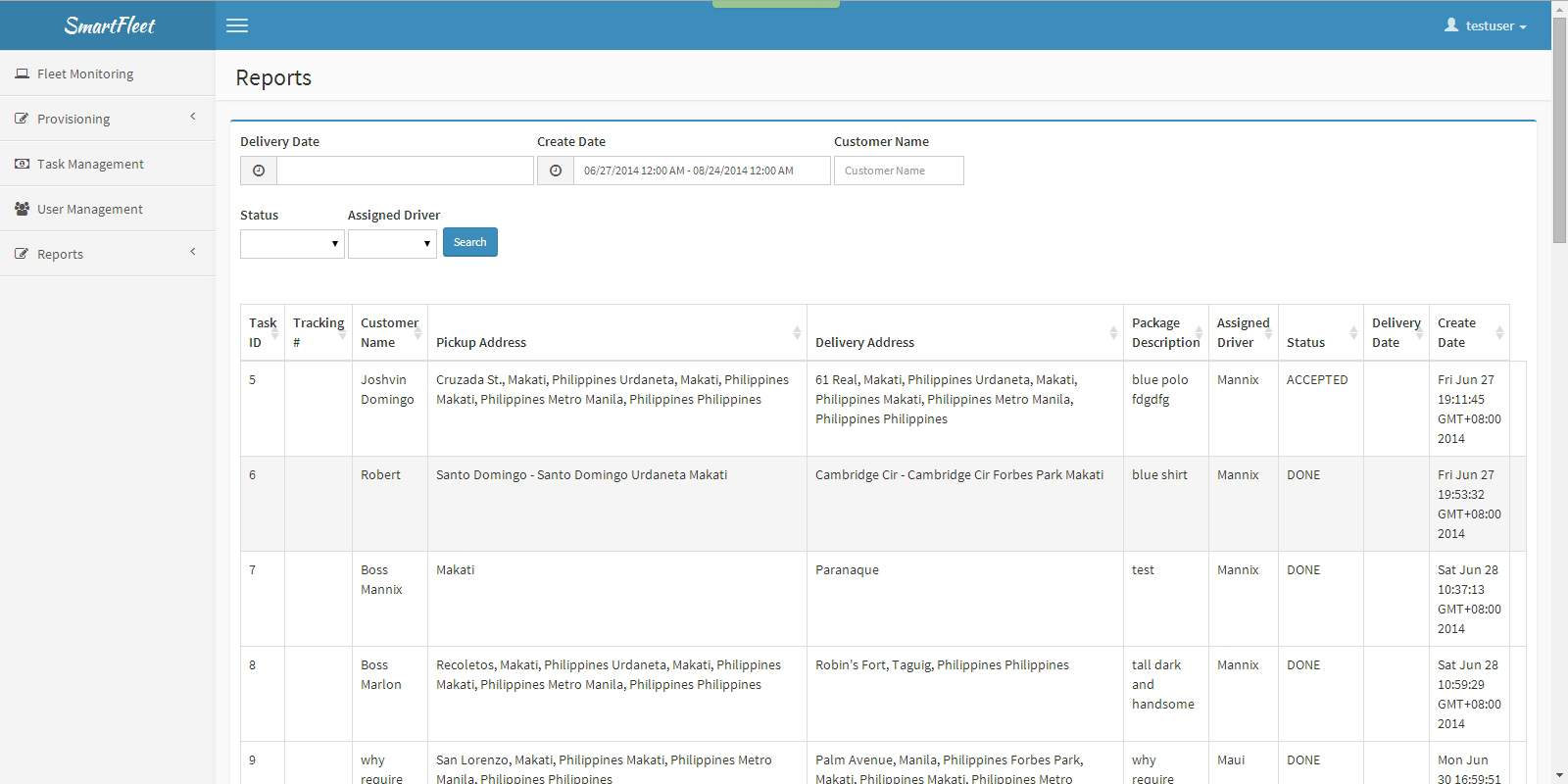 Reports
SmartFleet provides management insights through real-time reports so you can perform strategic decisions. Examples of these reports include Vehicle routes, Daily Task Performance, Trip details, and more.